Gibraltar for Yes rally at Casemates
Date: February 29th, 2020 in Gibraltar News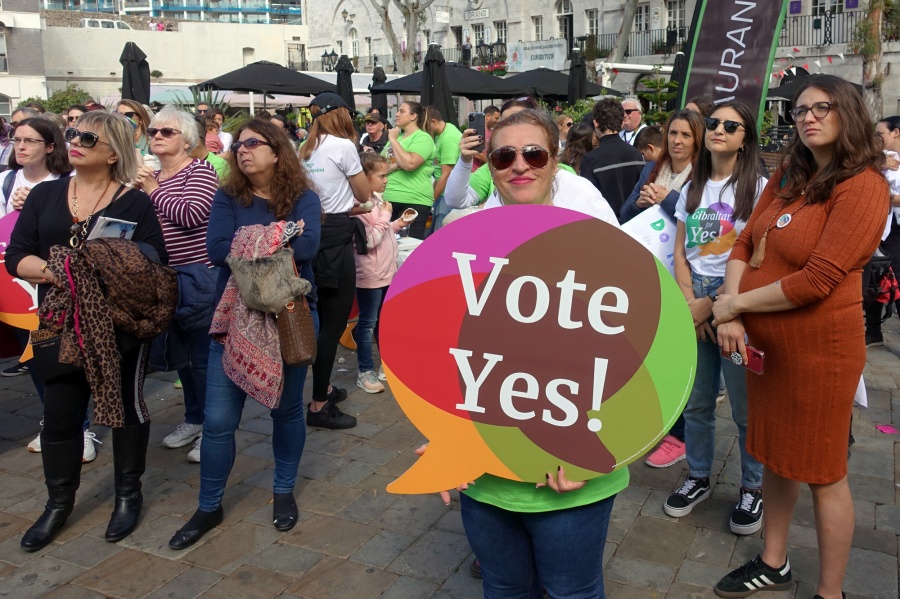 On the 19th March Gibraltar votes in a referendum to modernise the law on abortion. Today, Saturday the Gibraltar for Yes campaign organised a public event 'Rally for Yes' with participation from international speakers and supporters who have travelled at their own expense to Gibraltar to support a change to what they consider to be archaic and unjust abortion legislation.
The aim of the rally was to generate support for a 'Yes' vote as well as challenge the rising tide of misinformation being circulated locally, including on social media.
The 'March for Yes' started at 11.30am at John Mackintosh Square, and continued up Main Street to Casemates, where the Rally and public addresses commenced at 12 noon.
Featured speakers included Justine Picardo (Lawyer), Mara Clarke (Abortion Support Network), Dr Pam Lowe, (Aston University) and representatives from Alliance for Choice, Northern Ireland and Letrim Abortion Rights Campaign, Ireland.